Tips to choose furniture for your child's room
Parents are faced with many challenges when it comes to designing their children's room. The highest challenge is faced while choosing the right furniture. Choosing cots, tables or closets may seem unimportant for new parents. But parents need to provide the best environment at home. This is important because the environment is crucial for a child's development. Therefore let us look at the various ideas to design the rooms for your children.
Generally, furniture can be divided into four areas i.e., sleeping area, working area, storage area, playing area.
Sleeping area
It is obvious that the area for resting is very important for any of us and it is more important for children. Children need sufficient rest as they are in their growing stage. You could choose anything from a crib that is fully-fledged to loft beds, sofa beds or bunk beds. And it is mandatory to choose a comfortable mattress with good quality. Experts suggest that the best material for children's cots is natural wood as it does not release harmful fumes.
Table or working area
Unless your child starts attending school, you won't need a table in the room. The tables for children come in different forms and designs. Based on forms you could select a classical, computer tables or angular tables. And looking at designs you could opt for superstructures, boxes, shelves, etc. If you are worried about replacing tables as the children grow, the perfect solution is to opt for a transformer table that can be adjusted as per the child's requirement. You could get a table early as this will help the child to keep the things organized.
Closets for Children/ storage area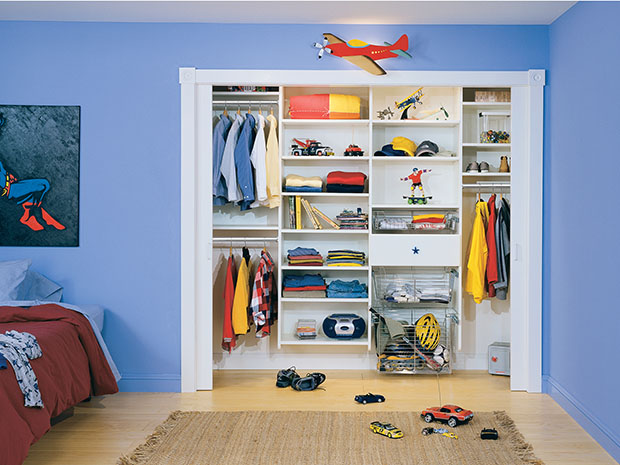 The closet models for children are slightly different from those of adults. you could install an ordinary wardrobe, cupboard or a pedestal. Children's furniture will be more efficient and helpful if they come with storage facilities for toys and other essentials. You could also have separate storage for different elements.
Play area
Once the furniture for bed, table – chair and closet have been arranged, you could spend a little extra to have a play area in the room. This will keep children active and healthy.
These are the basic steps to choose the right furniture for your children's room. You could also come up with creative ideas to add more colors and themes for the furniture. The furniture can also be specifically suited for girls and boys. And as children enter teenage the room needs to be modified according to their hobbies and study programs.