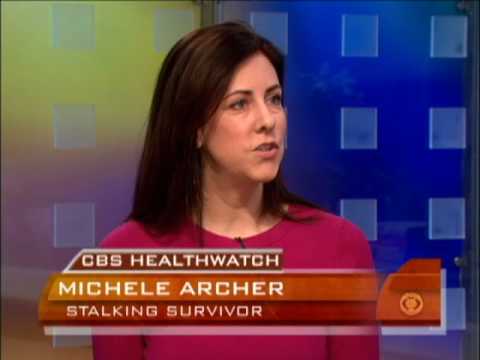 Wired Safety: The World's First Internet Safety & Help Group
Contacts:
Information on Orders of Protection is available on womenslaw.org
Stalking Survivor Resources by Jodi's Voice
A list of tools to stay safe while you are being stalked. Visit www.jodisvoice.org for more information on stalking.
Of course, this list and its resources do not guarantee safety in any way. Choose the ones that work best for you.
Address Confidentiality Programs were created to protect victims of stalking, domestic violence, sexual assault, and other crimes from offenders who use public records, such as voter or drivers' license registries, to locate them.

Here's how it works

Choose your first responders from your address book
Set an alarm when you jump in a taxi, head out on a date or even go hiking
Check in when you're safe
If the timer runs out your responders are alerted that you may need assistance, even if your phone is damaged, switched off or has no cellular coverage. Responders are even shown a map to your location.

You can also activate an instant SOS alarm at any time.

Can send law enforcement your GPS location

All 50 states have laws that explicitly address electronic forms of stalking, harassment or cyberbullying.

Instant live streaming video allows your emergency contacts to see and hear what is happening while transmitting your GPS location.

With great power comes great responsibility, so lock up that smartphone.

Signs that your phone may have been hijacked:
screen lights up for no reason
Ambient noise in the background when you're on a phone call
Strange text messages from an unknown origin
Your location settings are on without authorization

Facebook is a social utility that connects people with friends and others who work, study and live around them. People use Facebook to keep up with friends, upload an unlimited number of photos, post links and videos, and learn more about the people they meet.

Check out this free privacy monitoring tool that continuously searches the web for your private data and alerts you when it finds anything new about you.

This OVC directory is an online, searchable resource of crime victim assistance programs in the U.S. and other countries that offer crime victim services for coping with crime victimization. Accuracy of the entries are the sole responsibility of the program providers and users are encouraged to verify information prior to obtaining assistance.

Android: Sanity is a free utility for Android that can suppress unwanted phone calls and SMS messages, announce the names of callers when you get a call or message, allow urgent calls through even if your phone is set to silent, and more.

Strong password generator. Generate strong, secure, random passwords, safely.

Strong password generator. Generate strong, secure, random passwords, safely.

What are others twittering about you? Get an email when they do talk about you!
 Apps to Help:
Check On Me - Choose your "first responders" from your contacts list. Set the app before heading out and if you do not "check in" your "first responders" will be notified.