Different Types of Kitchen Cabinets Ideas You'll Love
A lot goes in to kitchen design. Faucets, lighting, and décor are all pieces to the puzzle of a perfect kitchen—no detail is too small. But while there's plenty of smaller pieces to notice in your kitchen, don't overlook a big part of the room—your kitchen cabinets.
You've likely noticed cabinets outside your home that you'd love to incorporate into your own kitchen. But, before you make the big decision to install new cabinets, make sure you know the different types of cabinets, all of which are all beautiful options.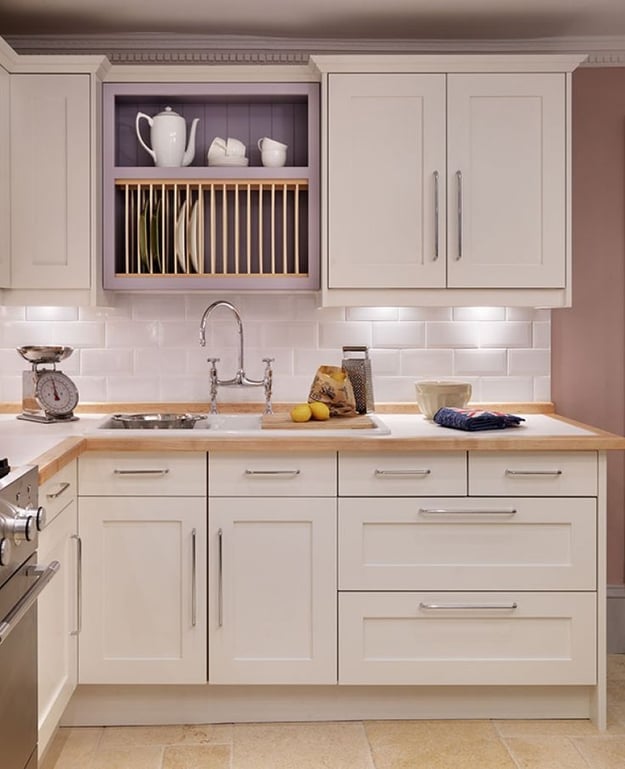 1. Shaker
The most common style for cabinets today is the Shaker-style. The Shaker-style consists of five pieces of flat-panel, creating a frame with four pieces and with a single flat centre panel as the fifth piece. This is a popular trend because of the simple and classic look they offer to either a traditional or contemporary design, HGTV explains.
Shaker cabinets have several trademark characteristics including flat panelled doors with rail frames, sturdy construction with quality wood, and utilitarian designs. When it comes to the materials used for Shaker-style kitchen cupboards, you'll most often find they come in high-quality American wood, especially that traditionally found in the northeastern United States. Some wood commonly used for shaker cabinets is cherry, maple, hickory, and quartersawn oak.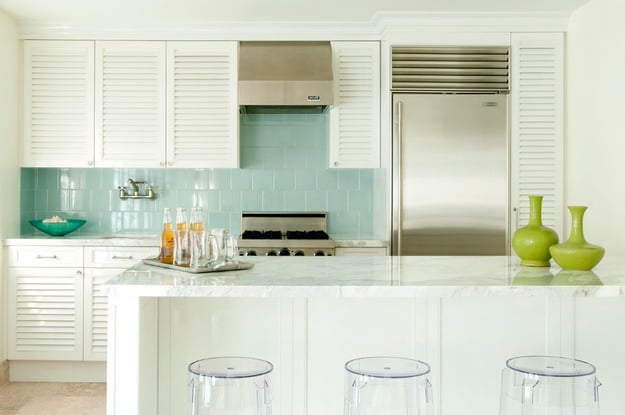 2. Louvered
Louvered kitchen cabinets come with horizontal wooden slats, as well as a hefty price tag. With a design typically seen on windows, furniture pieces, and interior doors, louvered cabinets add a unique style to kitchen cabinetry.
Louvered cabinets are great for spaces that require ventilation because most louvered doors have spaces between each slat, Houzz explains. Keep this in mind when you're looking for doors to a cabinet near a radiator, a pantry cabinet, or a clothes drying cabinet in a laundry room.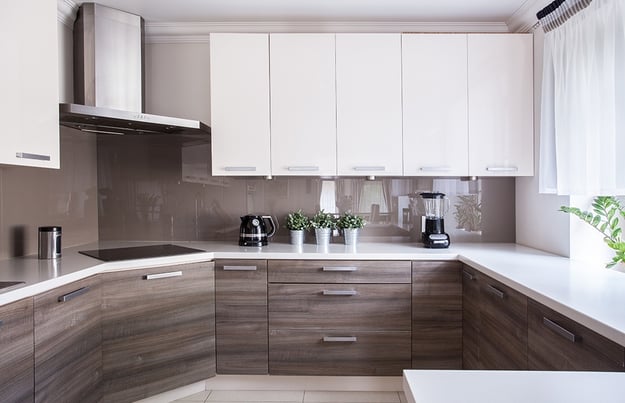 3. Flat-Panel or Slab
Also known as "slab" cabinet doors, flat-panel kitchen cabinet doors are simple but stylish. The flat-panel kitchen cabinet style offers hard lines and minimalist form and lacks any expensive detail. The appearance of the simple flat-panel cabinet makes it a great fit for both contemporary and modern kitchens.
Flat-panel cabinets can be constructed in many different ways. According to The Spruce, one consistent feature of this style is the fact that the slab doors do not have any frames. Rather, they are simply solid slabs, reflecting their name.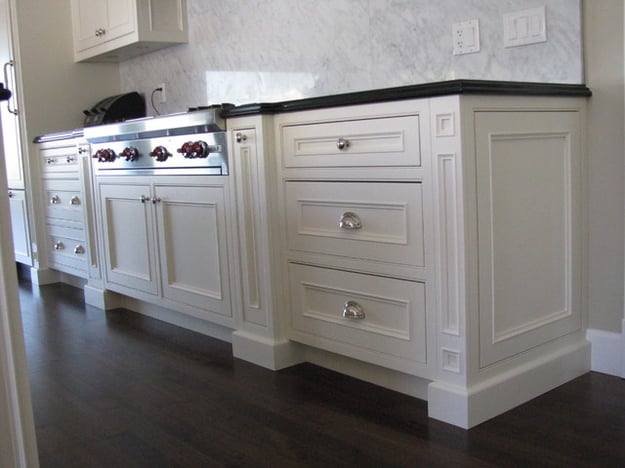 4. Inset
Just as their name suggests, inset-style cabinets are made up of an inset door set inside the cabinet frame instead of outside of the frame like typical cabinet doors. According to Houzz, each door is designed and built using incredibly precise measurements to ensure the wood sits inside the frame and opens and closes correctly.
Inset kitchen cabinets and kitchen drawers are some of the most expensive on the market, but their classic look can last years. Inset cabinetry is easy to personalize to create custom cabinets with either beaded or non-beaded inserts. According to Master Brand, beaded inset construction is fitted into the cabinet door itself. This provides an edge detail with fine craftsmanship.
Keep in mind, this cabinetry style usually requires exposed hinges, as opposed to the typical concealed hinges that many other cabinet door styles feature. This can add up quickly in your budget, as unlike concealed hinges that are included in the cost of the cabinet box, you'll need to purchase two hinges per door for inset cabinets.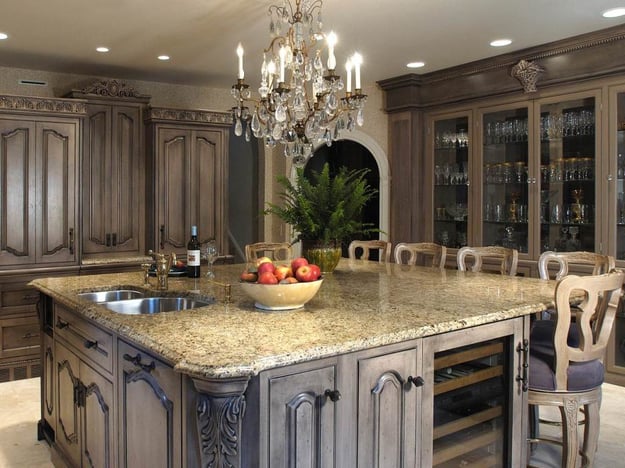 5. Distressed
Looking for an antique-style kitchen? If so, you'll probably want to go for distressed cabinets and drawers. Available from most manufacturers, distressed-looking cabinets can come in any door style with the corners rubbed off and other distressing techniques done to create an old feel.
According to Houzz, there's typically a 15 to 20 percent increase in price for a tradesman to perform distressing techniques on your new cabinetry.